The level of education of our engineers in combination with their experience working in the computer and network business across the American Continent allows us to bring to our customers the best computer repair, laptop repair, onsite computer repair and network services in San Diego County.
Our first objective is to serve you with a professional service to solve all the inconveniences of your desktops, laptops or networks at home or at the office. We believe that the only way of bringing you a fast and quality computer repair service, laptop repair service, onsite computer repair and network service is to provide you with a professional capable of answering all of your questions and helping you keep your system running in optimum conditions.
Our team is ready to help you with any computer or network problem, your satisfaction is our goal.
Our Engineers are certified: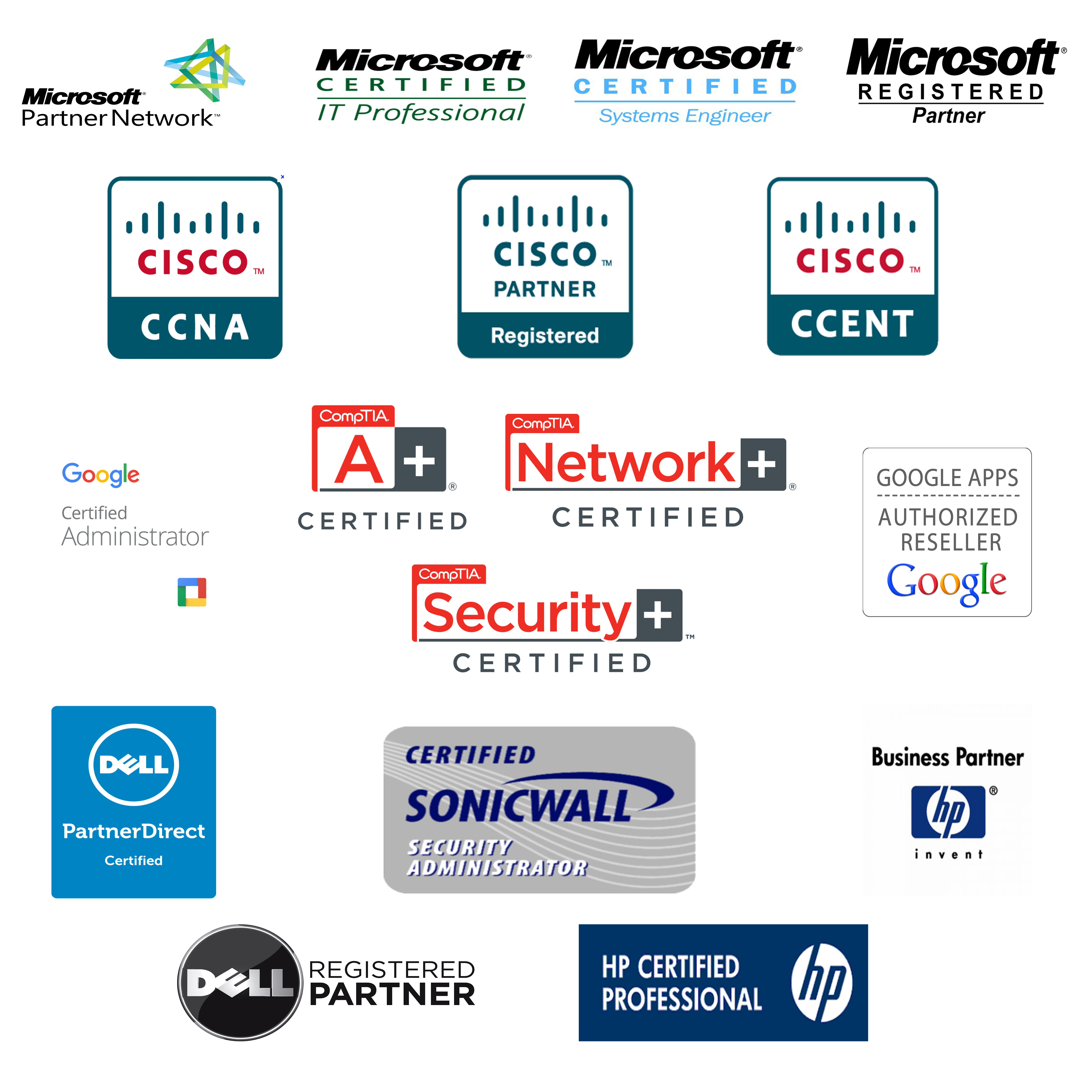 We accept all major credit cards